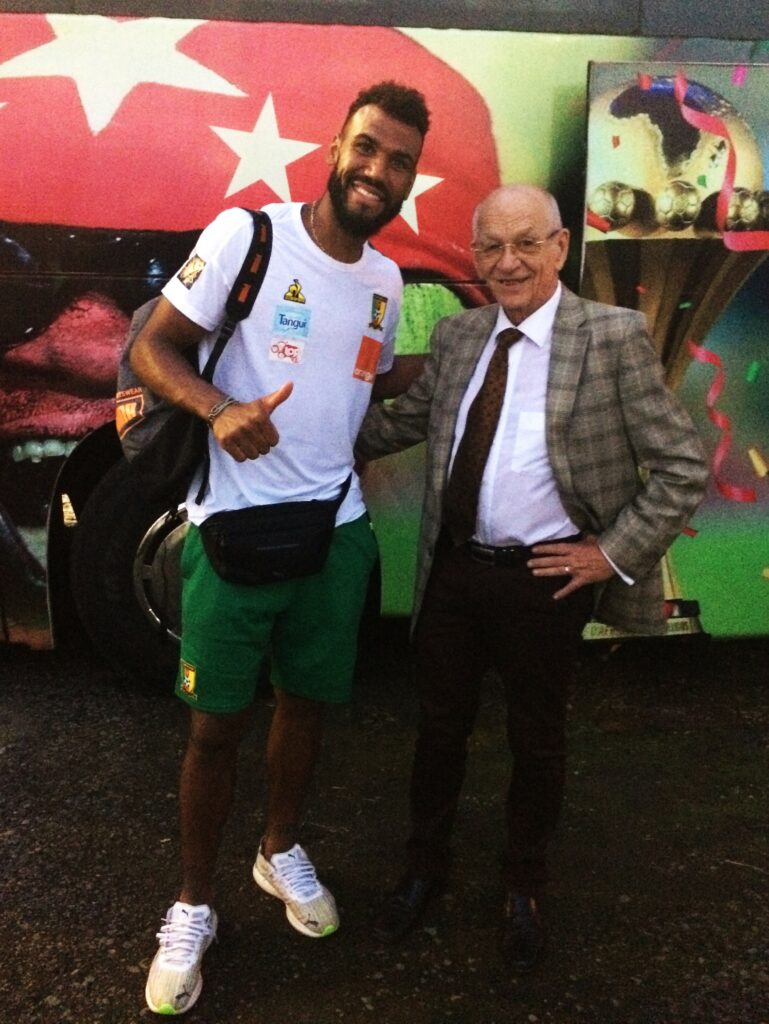 The world is small sometimes
After the national team match, I met Eric CHOUPO-MOTING. I know him from the time he played for the Club in Nuremberg in the 2009/2010 season.
Eric was a young, inexperienced player at the time and he was loaned to the Club from Hamburger SV to get more match practice.
After initial difficulties, he prevailed in Nuremberg. In his last game for 1.FC Nürnberg, he scored an important goal in the relegation leg in Augsburg and 1.FC Nürnberg remained in the 1st Bundesliga.
CHOUPO-MOTING returned to Hamburg at the end of the loan because the Nuremberg club did not have the financial means to sign Eric.
Eric's brilliant career actually began in Nuremberg.
Back then, we often talked shop after the game in the Club's VIP room. Eric told me that he still often thinks about the time in Nuremberg.
CHOUPO-MOTING was a very popular player in Nuremberg and I think he will definitely still have a few friends in Nuremberg from that time.

Nuremberg is not far from Munich. When my wife and myself are in Nuremberg in August we will take the time to visit Eric at Bayern's training session in Munich.
In 2010 I never dreamed that I would meet Eric CHOUPO-MOTING again as a player of the Cameroonian national team in Douala and that I live in Douala myself.