Attention!
The player's profile was deleted from the FC NORIS homepage on January 26, 2023.
The player presented us with a new passport in which he made himself seven years younger.
We do not yet know whether Atiati Emre is also using a player's license with the changed age specification.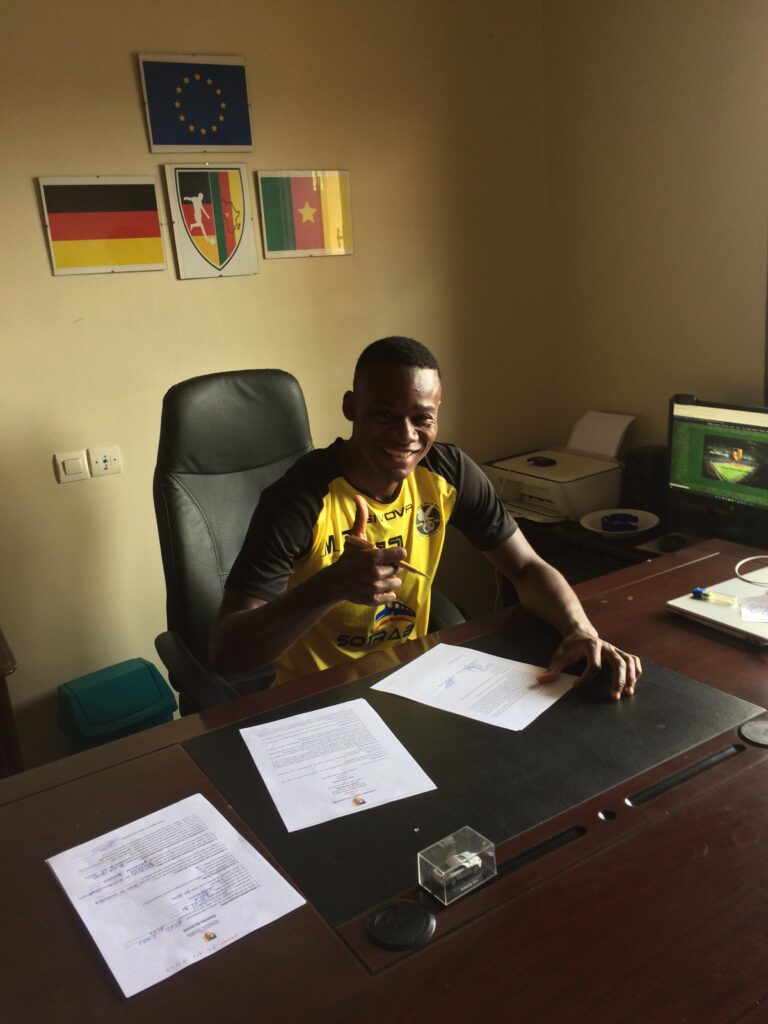 We welcome a top player from "Aigle" to FC NORIS
Alex ATIATI EMRE is a responsive and sprinting
centre-back. He impresses with his good positional play and the ability to launch effective attacks with precise passes.
At "Aigle" he is a big player personality. Despite better offers from Elite One Teams, he doesn't want to leave Aigle Royal du Menoua.
"In "Aigle" I'm the king. I got promoted with "Aigle" and I will give everything to stay up in the league with "Aigle". That's my goal for the coming season".
We really like his professional approach and his loyalty to his club.
We wish him all the best and we hope that he and his team can achieve the goal of staying up in the league.