Attention!
The player's profile was deleted from the FC NORIS homepage on July 7th, 2022. The player uses a fake identity: changed name, changed date of birth!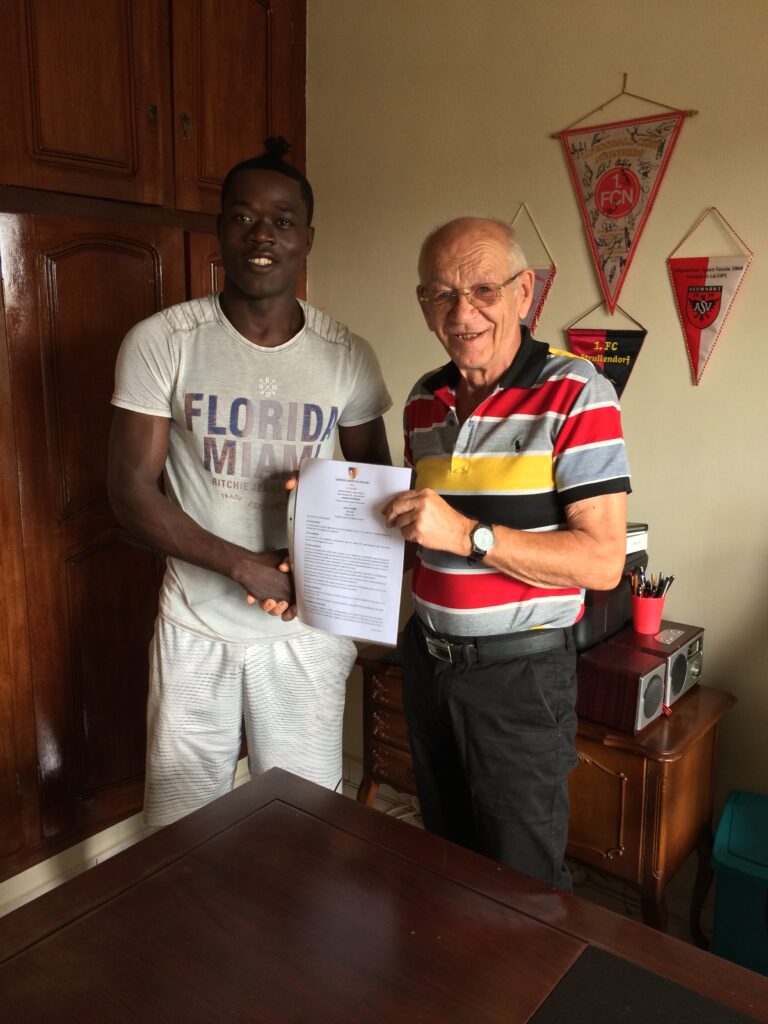 Junior Kaaba, player at Fauve Azur FC de Yaounde, signs a players' agent contract with the agency FC NORIS
With Junior KAABA, "FC NORIS – German Players' Agent Agency" joins a very good player.
KAABA is a technically good player, assertive and strong in tackles.
KAABA has not yet reached its performance peak. If he trains well and continues to work hard and professionally, he can certainly become a top center forward.
He brings the prerequisites with him.
FC Noris and his staff, his respective club and (later) Cameroon will have a lot of fun with him.
Good luck and all the best Junior!